You Won't Believe the Amazing Durability of this Pool Float!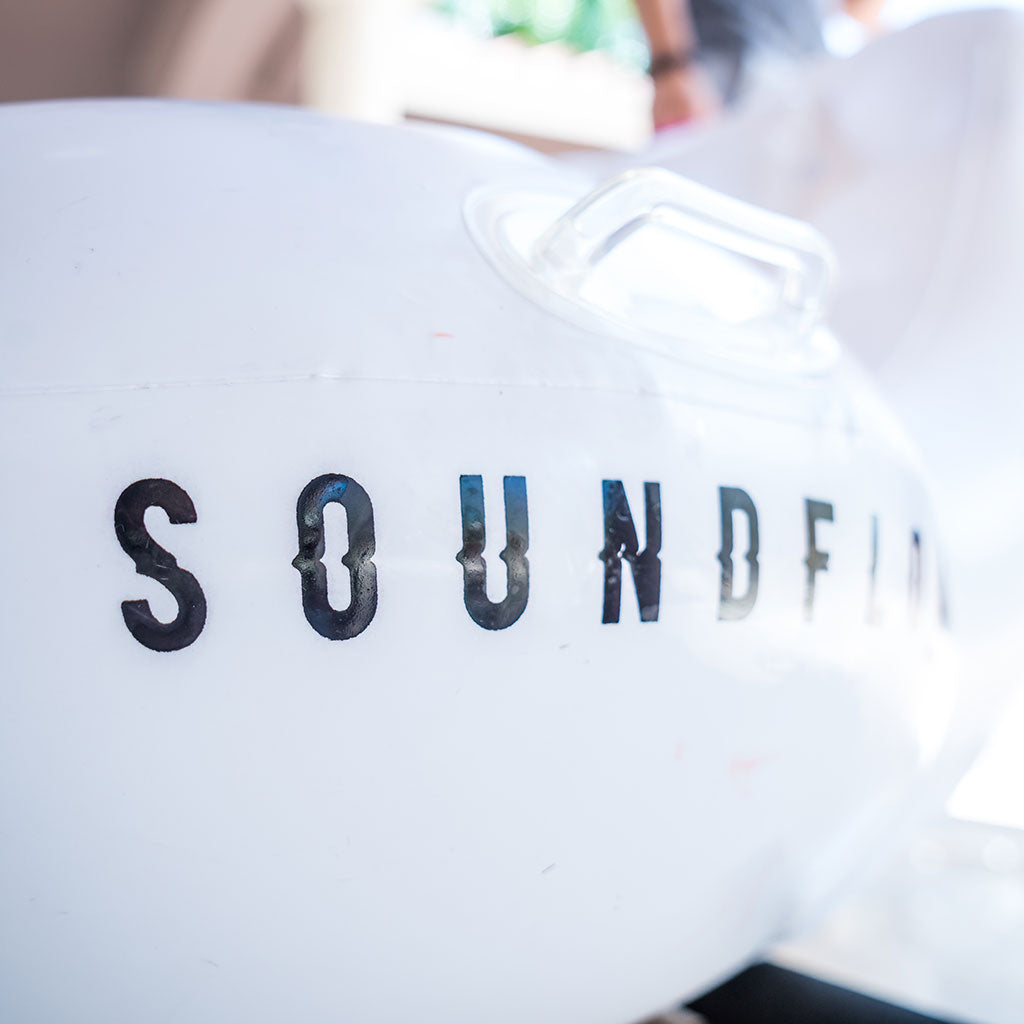 "Hilarious" should not be the first word that comes to mind when shopping for a pool float. Yet, in this social media world of Instagram, Snapchat and Facebook, durability, safety and comfort often come in 2,3 and 4 behind LOL.
Take A Picture, It Lasts Longer!
A pool float shaped like a donut or a slice of bacon or half an avocado may make for a great photograph but it doesn't necessarily make for a great day in the pool.
And this whimsy doesn't come cheap. If the dog deflates your giant swan mid-season, the only people who will be laughing are the manufacturers who now get to sell you another pricey ROTFL pool float. That's a lot of money for a couple of photos! Do you really want to say cheesy right after you say cheese?
SoundFloat Pool Float Guarantees Durability
SoundFloat pool floats have a puncture-resistant lining which will keep you floating from the first day of warm weather to the last. The lining is also ultra-thick for added protection.
With SoundFloat, you don't have to worry when your fashionable grandma climbs aboard your new pool float wearing her entire jewelry collection. Nanna's necklace is no match for SoundFloat!
However, SoundFloat's ultra-thick lining doesn't mean you'll be ultra-uncomfortable. SoundFloat pool floats have a memory foam surface which may turn SoundFloat into your favorite chair.
In fact, SoundFloat comes in chair (50" L x 47" W), lounge (73 L" x 38" W) and double lounge (73 L" x 63" W) sizes and can be used on any surface in and out of the pool. Movie watching on your SoundFloat will be as much fun as pool floating.
Putting the Sound in SoundFloat
Durability isn't the only thing that makes SoundFloat superior to other luxury pool floats. With SoundFloat, you can listen to your favorite music while soaking up the sun. The only thing you'll hear on your giant inflatable slice of pizza is a hissing sound from the hole near the pepperoni.
SoundFloat has a wireless waterproof audio system with a 20W amplifier. So, now you don't have to blast music from the kitchen or worry that your speakers will get drenched by the next cannonball.
Never Be Out of Touch with the Hands-Free System
A day in the pool or at the lake doesn't have to be a day free from the www.
SoundFloat has a built-in 75-ft Bluetooth hub so you can stay in touch with your friends and family while having fun without your friends and family. You can call hands-free which means you won't have to put down your pina colada to make a call. You can't do that from a 5-ft long hot dog.
SoundFloat comes with a waterproof, triple-sealed, touch sensitive waterproof pouch for your phone or tablet and guarantees IPX6/7 waterproofing.
SoundFloat can't guarantee that you won't drop your phone into the water while taking a sexy selfie.
And, when the bars on your phone go down because you're paying more attention to the bar serving drinks, fear not! SoundFloat has a detachable 12h. powerbank so you can power your Soundfloat or charge your mobile device.
The controls are so simple even a floating monkey can do it.
Style On The Go
SoundFloat may not be shaped like a giant alligator but the design is inspired by a 1961 Shelby Cobra making it as stylish as it is durable. You'll feel like you're riding in a classic car which is much more fun than hanging on to the back of a snapping man-eater.
One of the greatest things about the SoundFloat pool float is its mobility. SoundFloat inflates and deflates in one minute which means you can be gone in 60 seconds. It comes with its own backpack for easy transport so you can take your own pool float to whatever body of water beckons you.
Get Lots of Like
Don't sacrifice durability, style and comfort for a gimmick. Don't waste your money on an inferior pool float. A photo of you on your SoundFloat will get lots of likes especially when you
call
your friends to say, "Hey, I'm on a SoundFloat. Check out my picture."