The Ultimate Beginners Guide to Swimming Pool Accessories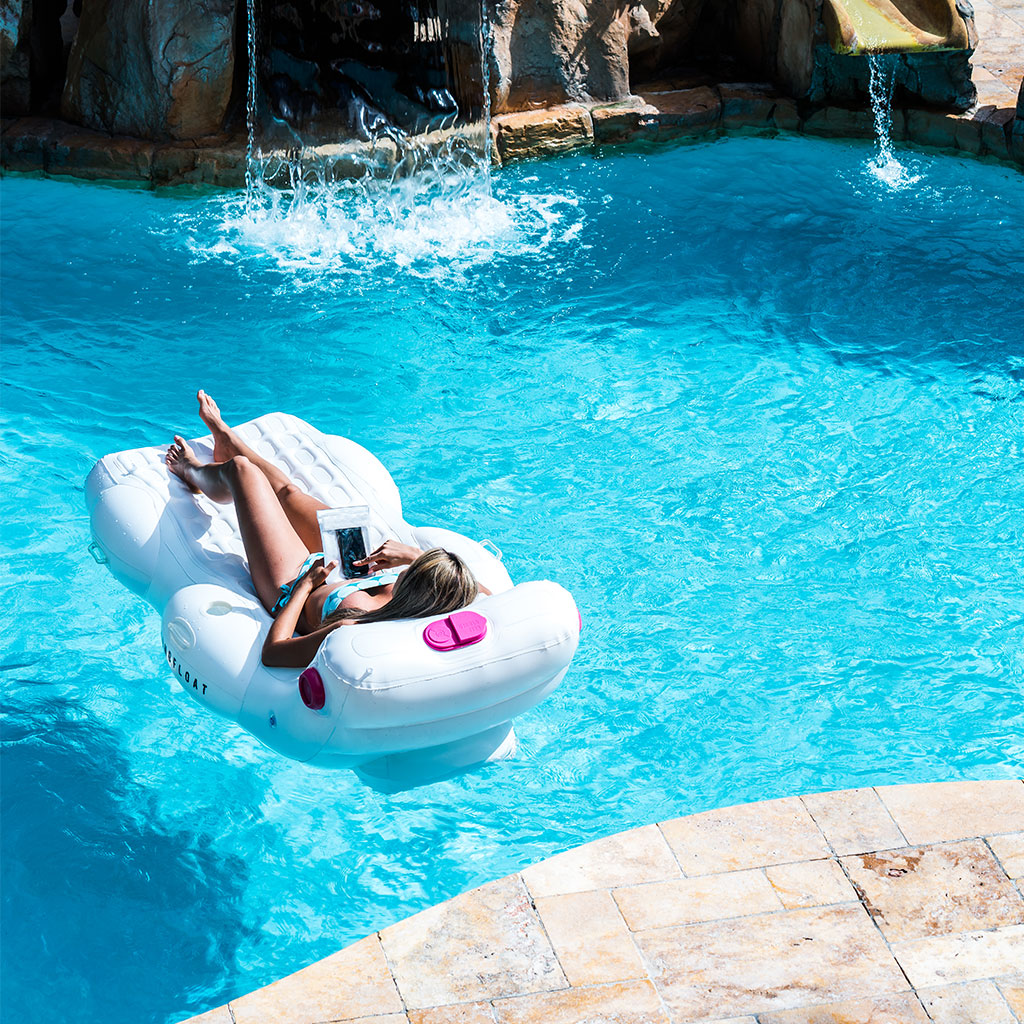 Whether you're a water connoisseur or someone who's only recently discovered their love of pool time, there are a few swimming pool accessories that are definite must-haves.
Transform your pool from a boring body of water into an oasis of fun and relaxation for the entire family. All it takes are a few swimming pool accessories to make all the difference!
Swimming Pool Accessories You Need! 
Pool Noodles
No swimming pool accessory list is complete without pool noodles, and that's because they're so versatile. A single noodle works as a simple and fun flotation aid for kids while a few noodles combined together makes the ideal adult float. Then, there's the ability to transform the soft foam into a joust or water cannon for an epic pool battle.
Floating Table
Let's be honest, when it's hot, you don't want to have to get out of the pool to grab your drink or snack. That's where a floating table or tray can come in handy. It's a great way to keep the items you want nearby and ready for whenever you need them.
Inflatable Slides
If you have kids, then you know that keeping them entertained can be a struggle.
With an inflatable slide, you have endless hours of entertainment for a small investment. These slides are typically quick to setup and easy to deflate when the day is done. This way you can quickly convert your backyard pool into a kids' playground and just as quickly transform it back into an adult retreat.
Sound Float Luxury Pool Float with Bluetooth Speakers
Do you want to rest and relax in your pool in luxury? How about doing it while listening to music?
It's all possible with the SoundFloat!
Featuring waterproof Bluetooth speakers, a handy drink holder, puncture resistant fabric, and a triple-sealed, touch sensitive pouch for your phone or tablet, the Sound Float is an all-in-one relaxation device. Available as a lounge, chair, or double lounge, it's the ideal swimming pool accessory for adults everywhere. Even better, it works just as well on land.
Goggles
Chlorine can be tough on the body.
Protect your kids from burning, stinging, and red eyes with goggles. For younger kids, you can find goggles that also protect their nose, so they don't accidentally breathe in water. And for older kids, there are more traditional options for serious swimmers.
Basketball Net
Whether you're hosting an adult or kids pool party, a floating basketball net is a great swimming pool accessory. It can transform a few hours in the pool into a competitive and fun game that'll keep people entertained for hours!
Shatterproof Insulated Tumblers
Just because you're surrounded by water doesn't mean you're not going to get thirsty. That's where a shatterproof insulated tumbler can be a lifesaver. Since they contain no glass, they're safe around water. Plus, their insulation will keep your drinks hot or cold no matter how long you're outside.
Beach Ball
No day in the sun is complete without a colorful beach ball. They're the perfect swimming pool accessory for pool volleyball, flotation flips and tricks, and more.
It's a simple toy that you rarely think about but miss when it's gone.
Towel Rack
Too often, when heading to the pool, we forget our towels or toss them nearby without worrying about whether they get wet. The problem is that drying off with a sopping wet towel isn't much fun.
A simple towel rack can keep your towel nearby and off the ground, so it stays dry until you're ready for it.
Floating Cooler
No one wants hot drinks at the pool. Keep your beer, juice, and water crisp and cool for hours with a floating drink cooler. Find a cooler that has a large container for ice, includes a lid, and offers options for holding your opened drinks on the side, although if you already purchased a SoundFloat luxury pool float, then you've already got cup holders taken care of.
Squirt Guns & Water Balloons
You're already wet, so you might as well make the most out of it. Squirt guns and water balloons are always an incredible swimming pool accessory for kids. It lets them play battle safely and without the typical mess.
Swimming pool accessories are a great way to transform your backyard into an oasis for adults and kids. The only limit is your imagination! Float on!