H2-Oh, BOY: Water Parks to Visit This Summer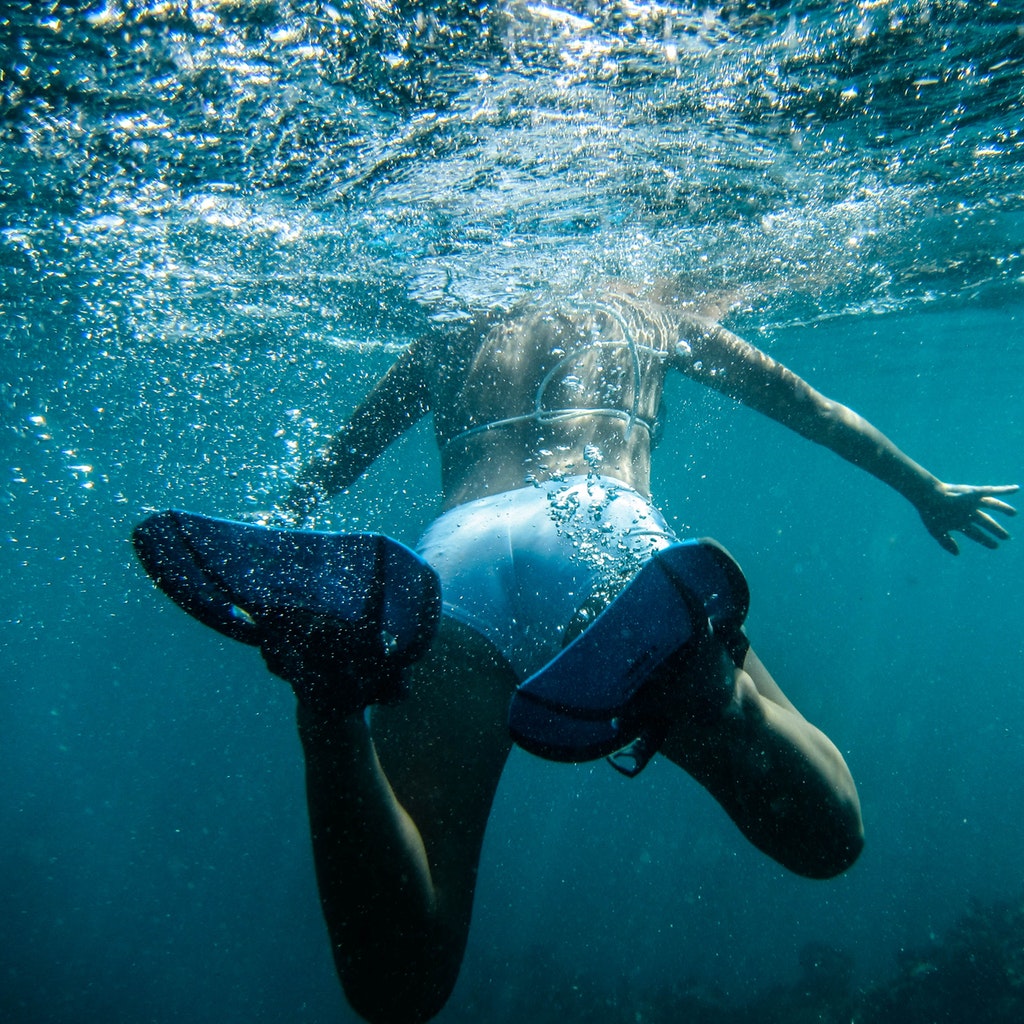 Comedian Jerry Seinfeld famously joked, "Nothing in life is fun for the whole family. There are no massage parlors with ice cream and free jewelry." (Not that there's anything wrong with that.)
Good point, Jerry. Trying to please everybody from great-grandparents to great-grandbabies in one outing can be challenging. Water parks, however, offer a little something for folks of all ages making them as close to "fun for the whole family" as you can get. Unless, of course, your family doesn't like water…or fun.
From death-defying slides to lazy rivers to shady spots for lounging, water parks are a little slice of chlorine-soaked heaven.
So, put on your best non-wardrobe-malfunctioning swimsuit, slap on some sunscreen and spend a day with the "fam" in one of human's greatest, wettest and most dazzling contributions to modern society: water parks.
In No Particular Order
Wisconsin is better known for cheese than water parks, which is strange since it is also known as the "Waterpark Capital of the World."
Noah's Ark is the largest water park in America. If you're bigger than all the other water parks in America and located in the Waterpark Capital of the World, you must be doing something right.
Noah's Ark is a thrill-seekers paradise. The description of the Flash Flood ride asks, "Ever wonder what it would be like to go over Niagara Falls with 20 of your closest friends?" No, but now we do!
You've heard of mall walking, but what about mall swimming?
Located in the gigantic West Edmonton Mall, World Waterpark is the largest indoor water park in North America.
The West Edmonton Mall is the World's Largest Shopping Center as well as the World's Largest Tourist Attraction so, it's only fitting that World Waterpark boasts the World's Largest Indoor Wave Pool. (That's a lot of "world's.")
With over 20 slides and attractions, World Waterpark can hold as many as 40,000 people. Good chance it also has the World's Longest Lines for the Restroom.
From atop one of the many slides at Raging Waters, you have an amazing view of the Atlantic Ocean. You may be wondering why a water park on the beach is necessary when you already have the beach to play on.
Well, if you've ever spent the day with sand in your swimsuit or have been stung by a jellyfish while bodysurfing a wave, you'll understand the desire for this aquatic break from Mother Nature.
Raging Waters has two kiddie play areas for the little ones who are not yet "this tall to ride."
There are times when you need a break from Mickey Mouse. (Just ask Minnie.)
So, when you're all-theme-parked-out and can't walk another step, take a refreshing dip in one of Orlando's many water parks.
Yes, Disney has its own water parks (let's face it, Disney has at least one of everything) but it's the Aquatica which the Orlando Sentinel readers named Orlando's Best Waterpark. As a rule, when traveling, always listen to the locals.
Aquatica is a product of Sea World. If you saw the movie "Jaws" and have an unnatural fear of sharks in the pool, fear not. That's just your imagination running wild. But, since it's Sea World, expect to meet some sea creatures up close.
Even though Aquatica is located inland, miles away from the coast, you can still enjoy an 80,000-square-foot white sand beach.
Cowabunga Bay is an oasis in the middle of the Las Vegas desert.
Located in Henderson, (which is basically a suburb of the city of Las Vegas) Cowabunga Bay keeps locals and visitors from perishing in the 100-degree summer temps.
The Surf-A-Rama Wave Pool looks like a 1950's drive-in movie and the water is heated in the spring and fall. For the more adventurous, there are slides with the names Beach Blanket Bonzai, Point Panic and Breaker 1-9.
Sorry, parents, there is no gambling on the premises. (Maybe it isn't fun for the whole family?)
Cabanas are available to rent which is a good idea in the late afternoon when the sun is at its angriest.
If you're more of a lake person than a pool person, there are plenty of water parks on lakes across North America, many of them in camp grounds.
While not as flashy as a water park owned by a large corporation, these lake water parks offer fun in an idyllic setting.
The WhoaZone is a "water playground" located on beautiful Lake Michigan. The floating inflatable obstacle course is both challenging and exhilarating. (Lake Michigan can be cold.)
The Travel Channel called the WhoaZone one of the "7 Epic Water Parks Worldwide." If you're not a fan of chlorine but you are a fan of fun, this is the place to be.
Can I Bring My SoundFloat?
Since your SoundFloat transports so easily and inflates and deflates quickly, it's understandable you'd want to take it with you to a water park. Plus, SoundFloat is so comfortable it would turn a lazy river into a really lazy river.
Many large water parks do not allow visitors to bring in their own floatation devices. However, some smaller water parks do. If you're not sure of their policy, check the FAQ on the water park's website or call before visiting.